General Virology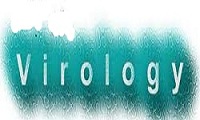 Submit Abstract
Register Now
The Global Virology Market Overview reported an aggregate of $1485.02 million in 2013 and it is estimated to reach $1932.8 million by the year 2018 at a CAGR of about 5.6%. The market growth of virology is remarkable in North America followed by Europe with a predicted significant CAGR growth of about 7% through the forecast period of 2016-2021 due to advancements in the technological development of rapid, futuristic and portable diagnostic tools and tests owing to the ever-improving healthcare infrastructure, convenience and affordability of these diagnostic tests. Hospitals, Research laboratories and other research centers hold 50% stakes in the global virology market and this proclivity is to continue through the year 2025.
Virology deals with the study of infectious agents like viruses, viral taxonomy, virulence, viral cultures and genetics. It is a significant part of both microbiology and pathology; but being a part of these applied sciences, the discipline of virology is in itself a huge field with its own sub-fields primarily due to advances in the chemical, physical and biological sciences and they gradually became a means to probe various underlying biochemical processes of cells.
Consistently viruses have always been perceived antagonistically as being liable for diseases to be either controlled or annihilated. However, due to advances and understanding of the various processes, it has been found that the viruses also have specific beneficial characteristics that can be exploited for a myriad of objectives.
Structure-based Virus Classification
Viroids and Satellites
Prions and Defective Interfering Particles
Biological Classification
Related Conference of
General Virology
General Virology
Conference Speakers
Recommended
Sessions
Related
Journals
Are you
interested

in